NATIONAL STREET FOOD FESTIVAL 2023 - #NSFF23
Multistakeholder Meeting Date : 23rd November, 2023; Time 12 to 3 pm Venue : Rangsharada Auditorium, Bandra, Mumbai
A meeting of multitakeholders was held by the NASVI organization in Mumbai on November 23rd, 2023. Union Minister Hon'ble Shri. Hardeep Singh Puri Sir was present as the chief guest in the meeting. There was discussion in the meeting regarding the successful implementation of PM SVANidhi scheme. The administrative officers who worked tirelessly to achieve PM SVANidhi target were also recognized by the NASVI.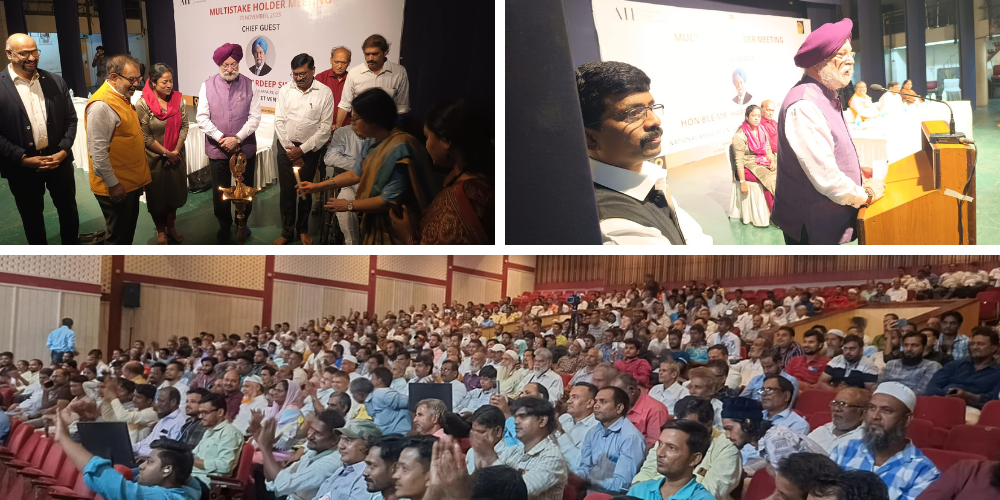 Multistakeholder Meeting Mumbai
NASVI PARTICIPATED IN WORLD FOOD INDIA, 2023 3rd to 5th November at PRAGATI MAIDAN
The National Association of Street Vendors of India participated in the Second Edition of World Food India. In the view of 75th celebration of independence, NASVI has organized 15 stalls at the event and brought 75 cuisines which were all prepared by Street Food Vendors. Nasvi has partnered with Food Street which was curated by Master Chef Ranveer Brar. Street food vendors from across the country participated in the event. Empowering street vendors across the country and giving them the golden opportunity to showcase their culinary skills at such international events gave them the entitlement of respect and opportunity.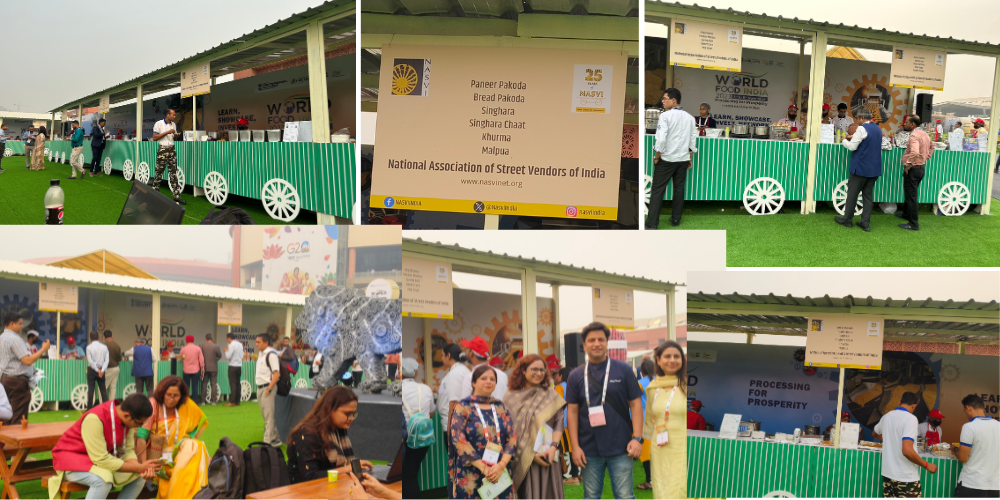 World Food India , Pragati Maidan
25 Years of NASVI Celebration (26, Sep 2023)

NASVI began as an initiative in Patna in 1998 and grew into a nationwide movement that resulted in the adoption of a Central Law in 2014 as well as the nationwide Policy in 2004. About 40 lakh street vendors in India received Certificates of Vending (COV) under the Act, making them the first in the world, and 4600 Town Vending Committees (TVCs) have been established nationwide. Since its start, PM SVANidhi has expanded its credit program to include over 40 lakh suppliers.
25 Years of Nasvi Celebration
Food Safety Training in Jagraon, Punjab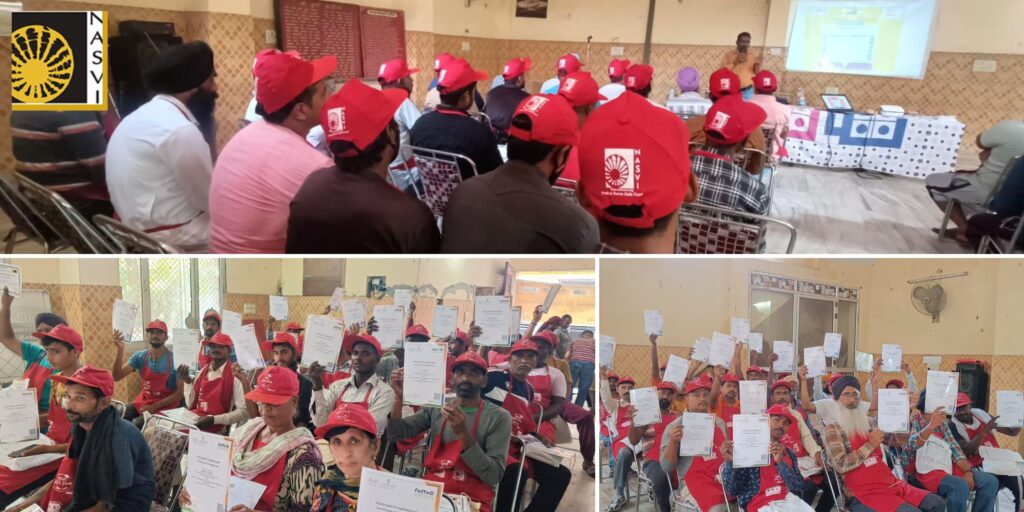 NASVI in collaboration with Nestle conducted the Food Safety Training in Jagraon, Punjab. where the street food vendors were trained to keep the food clean and hygienic. The training was informative and full of learning for the street food vendors of Jagroan.
Food Safety Training in Jagraon, Punjab
Executive Committee Meeting - (10-12, May 2023)
A lot has changed in the past nine years, but one thing remains constant: the importance of street vendors in our communities. We loved hearing from TVC Leaders and stakeholders about the progress made since the enactment of the Street Vending Act. Let's keep the momentum going!
Fixation of Allowances for the TVC Members
Great Victory of Street Vendor of Delhi
12th NATIONAL STREET FOOD FESTIVAL SPONSORS